School Uniform
It is mandatory that students be dressed in the school uniform at all times. Students will not be allowed to enter school premises without the uniform.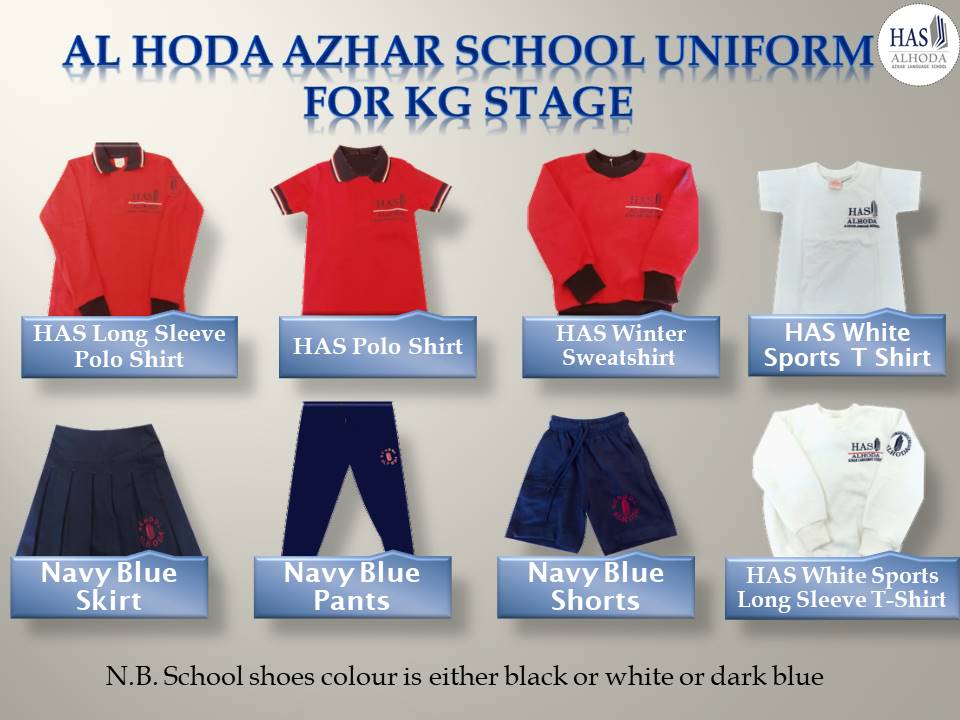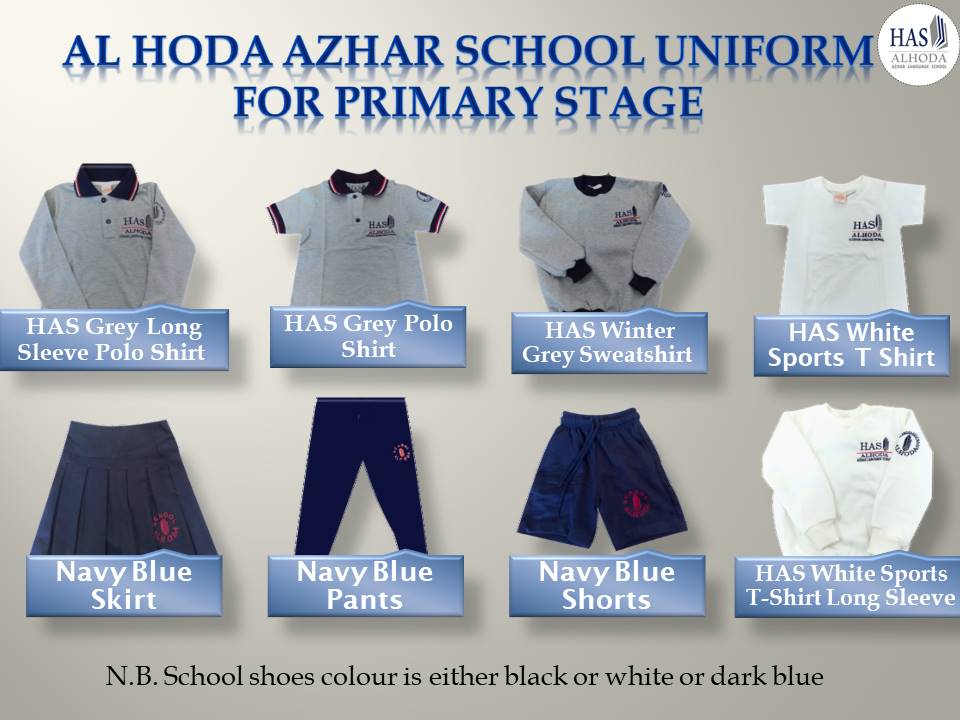 School Uniform Guidelines (Primary stage):
- Pants: Boys and girls are required to wear navy blue pants with the school logo.
- Skirts: Girls may wear navy blue skirts with the school logo.
- Polo Shirts: Students can choose between short-sleeve and long-sleeve light grey polo shirts, both adorned with the school logo.
- Sweatshirts: During winter, students should wear light grey sweatshirts featuring the school logo.
- Jackets: Students must wear navy blue jackets with the school logo.
- Scarves: Veiled girls can wear plain white or blue scarves only. (Praying head scarves should also be plain white or blue)
P.E. Uniform:
- P.E. T-shirt: Students are to wear a white T-shirt with the school logo during P.E. classes.
- P.E. Pants/Shorts: Students have the option of wearing P.E. pants and/or P.E. shorts.
Footwear:
Acceptable shoe colours include black, blue, grey, or white. Students can wear either formal or sports
Jewelry and Accessories:
- Watches: Students are permitted to wear watches, but they should not be expensive. (avoid smart watches)
- Chains, necklaces, rings, etc.: These accessories are not allowed.
- Earrings: Simple stud earrings are allowed.
- Nail polish is strictly prohibited.
- Girls' hairbands should be in white, blue or grey shades. Other colourful hairbands are not allowed.
Haircuts:
- Boys: Hair should be cut short, avoiding fashion cuts that may be distracting during learning.
- Girls: Girls with long hair must tie it back or braid it. (Please ensure that hair is kept clean and tidy.)